Wes Pascoe - Guitarist & Singer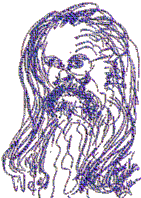 Wes grew up around the cranberry bogs and blueberry fields of a small town in South Jersey (NEW Jersey, that is). As a teenager, his parents got him his first guitar - a Kay Classic - with Green Stamps. As the nylon strings just weren't loud enough for Wes's developing style, one of the first things he did was to put a set of Black Diamond heavy steel strings on it. Now its sound was strong enough to accompany Wes's exuberant voice.
After the usual line of high school bands, Wes found himself drifting into the urban folk genre, listening to and imitating such artists as Pete Seeger, Phil Ochs, Peter Paul and Mary, and of course, Dylan. After high school, he left home to pursue an apprenticeship to be a chef.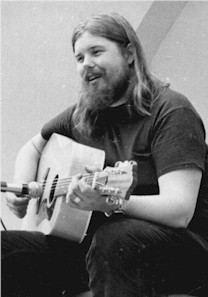 Over the next couple of years Wes discovered much about himself. While he loved cooking, he hated the restaurant business, and found himself devoting more time and effort into becoming a folksinger. With fellow Urban Folk enthusiasts, Dotti Rapp and Dene Murray, Wes found himself in an acoustic threesome that called itself USS. USS played on local radio, and at a couple of festivals in the area. He also hitchhiked around the Northeast quite a bit during this time, earning a few bucks by going into bars and playing for tips, and working enough at the apprenticeship to keep his draft deferrment valid.
By the time the seventies descended upon us, Wes found himself in the Greenwich Village Folk Scene, and as the quality of mainstream music dropped further and further, was playing mostly as a soloist in coffeehouses in New York City.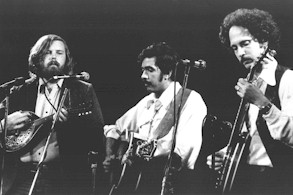 About 1974, Wes hooked up with a banjo player, switched to the mandolin, and formed a progressive bluegrass band called Watershed. Watershed was not your typical bluegrass ensemble. Doing acoustic versions of tunes like "As Tears Go By," and "Sunshine Superman," the band played to audiences all over the New York area at such venues as O'Lunney's, and the Englishtown Music Hall.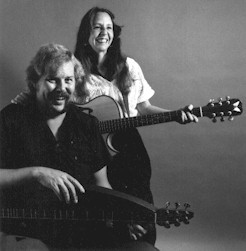 In 1980, Wes left New York for the Texas Plains, and headed for Austin. Here, he formed another bluegrass band (more traditional this time) called Cedarfever. After Cedarfever's demise, he and his wife Leslie made music for several years as Les and Wes.
During this same time, Wes had been building and playing mountain dulcimers, and was named Top Texas Dulcimer Player three years running in the Texas Dulcimer Championships at Glen Rose.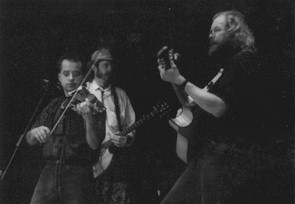 In 1989, Wes started looking for a musical outlet, and found it in the Irish Music sessions at O'Brien's (later Señor O'Brien's). It was there he met Neville Stewart. Neville and Wes hit it right off, and within months joined up with Odai Johnson and David Perales to form Hair of the Dog.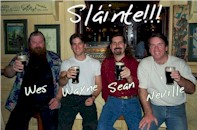 When Hair of the Dog folded. Neville and Wes combined talent and forces to form Pubcrawler, a high-energy Irish flavoured rock & roll band that played almost every Friday Night at B. D.. Riley's Pub on Austin's World Famous Sixth Street (at Brazos). The band grew with the talents of Sean Orr, fiddler extrodinaire, and the strong beats of Wayne Duncan on drums.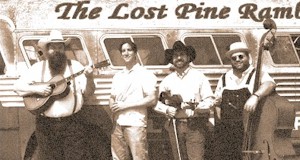 Wes also brought out his roots playing with The Lost Pine Ramblers, which embraced a return to the styles and sounds of Country and Western Swing bands of yesteryear. The Ramblers were featured in the Texas Country Music exhibit at the new Bob Bullock Museum of Texas History in Austin, and have also played for the Texas State Legislature, Bastrop Yesterfest, and Institution of Officers for the Bastrop County Rotary Club. The band included additional Pubcrawler members, Sean Orr, Wayne Duncan, and featured the stand up bass styles of Rob Jewett.
In late 2006 Wes was diagnosed with cancer. Being ever so strong, he vowed to fight it. Sadly, he lost his fight Janurary 8th, 2007.
Wes is dearly missed by all of his family, friends, bandmates, co-workers, and many many fans. This robust, loving, and protective man has joined his lovely wife Leslie and once again, they are playing beautiful music together.